Tensions Erupt on Capitol Hill: MMA Fighter Turned Senator Almost Comes to Blows with Union President
Capitol Hill was the stage for a dramatic showdown on Tuesday as a Senate hearing descended into chaos. Republican Senator Markwayne Mullin, a former MMA fighter, engaged in a heated argument with Sean O'Brien, the president of the Teamsters union. The altercation nearly turned physical, with both parties ready to throw punches.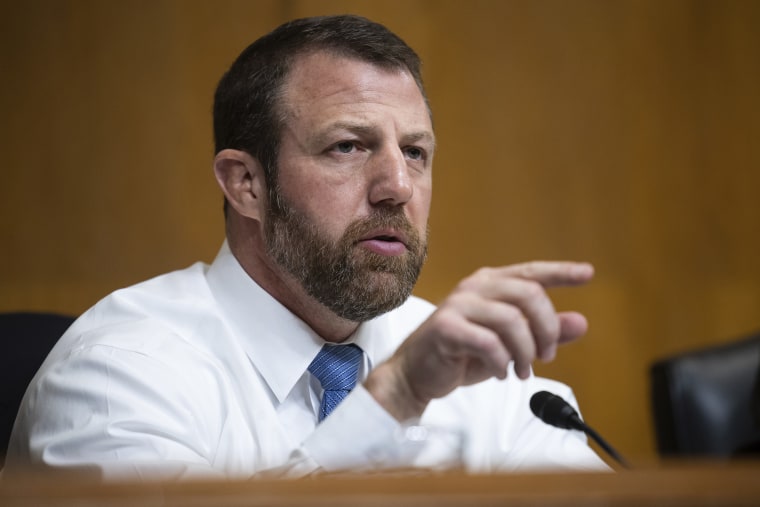 The clash between Mullin and O'Brien stemmed from a Twitter exchange they had in June. They had discussed an MMA fight for charity, triggered by their heated argument at a previous congressional hearing.
During the hearing, Mullin read aloud O'Brien's incendiary tweet, which called him a "greedy CEO" and referred to him as a "clown & fraud." The tweet also included the hashtag "#LittleManSyndrome" and featured a photo of Mullin standing on a pedestal at a debate.
Tempers flared as Mullin confronted O'Brien, challenging him to settle their differences on the spot. The two exchanged heated words and even stood up, ready to fight. Fortunately, Senator Bernie Sanders intervened and managed to defuse the situation before it turned violent.
In an unexpected turn, after the intense confrontation, Mullin and O'Brien seemingly mended fences and agreed to meet for coffee.
Republican Congressman Accuses Former House Speaker of Assault
Meanwhile, on the other side of the Capitol, Republican Representative Tim Burchett accused former House Speaker Kevin McCarthy of assaulting him. Burchett, who voted against McCarthy's speakership, claimed that McCarthy intentionally elbowed him in the kidneys during a conversation with reporters.
Burchett confronted McCarthy about the incident, but McCarthy denied any wrongdoing. He remarked that if he had actually attacked Burchett, he would have ended up on the ground.
Representative Matt Gaetz, another critic of McCarthy, filed a complaint with the House Ethics Committee regarding the alleged assault. Although Gaetz did not witness the incident himself, he took it upon himself to raise the issue.
Reactions and Conclusion
Reacting to the heated altercations, Senate Minority Leader Mitch McConnell highlighted the challenges of controlling the behavior of everyone present on Capitol Hill. He emphasized that it falls under the responsibility of the Capitol Police, not the lawmakers.
Despite the tense moments and name-calling, no physical violence occurred in either incident. The incidents serve as a vivid reminder of the need for civility and restraint in political discourse.
Source:
https://www.nbcnews.com/politics/congress/tensions-erupt-capitol-hill-fistfight-nearly-breaks-out-senate-hearing-n1288935
Read More of this Story at www.nbcnews.com – 2023-11-14 20:05:25
Read More Latest News