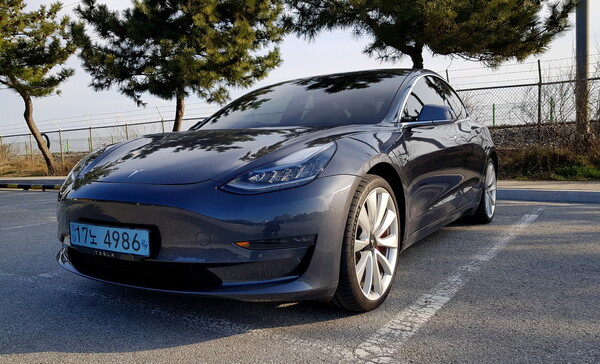 Impact of U.S. Inflation Reduction Act on Global EV Market (Excluding China)
The U.S. Inflation Reduction Act (IRA) has had a significant impact on the sales volumes of automobile manufacturers in the global electric vehicle (EV) market, excluding China.
Increased EV Registrations Outside China
A recent study conducted by the energy market research firm SNE Research reveals that the number of EVs registered in regions outside China between January and August has reached 3,535,000 units, indicating a 43.8% increase compared to the same period last year.
Growth of Manufacturers Meeting IRA Requirements
Automobile manufacturers that met the requirements of the IRA have demonstrated remarkable growth. Tesla, the market leader, witnessed a 62.7% rise in sales, with 789,000 vehicles registered. Tesla's popular models, the Model 3 and Model Y, benefitted from the U.S. IRA tax incentives after the company reduced their prices.
Volkswagen Group's Rise to Second Place
Volkswagen Group climbed to second place with a growth rate of 42.2%, selling 476,000 vehicles compared to 335,000 units last year. Their market share remained consistent at 13.5%, and the success can be attributed to their ID.4 electric vehicle, which met the U.S. government's subsidy requirements. Europe saw a 61% increase in EV deliveries, while the U.S. experienced a significant jump of 74%.
Stellantis Group Takes Third Place
Stellantis Group secured the third position by delivering 375,000 vehicles, reflecting a 26.8% increase from the previous year. However, their market share slightly decreased from 12.0% to 10.6%.
Hyundai Motor Group in Fourth Place
Hyundai Motor Group claimed fourth place, selling 374,000 units with a growth rate of 12.0%. Despite the success of their electric vehicles like the Ioniq 5, EV6, and Niro, they did not receive the tax benefits from the U.S. IRA introduced last August. Their market share also decreased from 13.6% to 10.6%.
BMW Ranks Fifth
BMW, known for producing the X5 xDrive50e model, became the second foreign brand to meet the IRA subsidy conditions. They sold 258,000 vehicles, capturing a market share of 7.3%.
Distribution of EV Deliveries Outside China
In terms of regional EV deliveries outside of China, the distribution is as follows: Europe with 1,968,000 units (55.7% market share), North America with 1,057,000 units (29.9% market share), Asia with 414,000 units (11.7% market share), and other regions with 95,000 units (2.7% market share).
Read More of this Story at www.businesskorea.co.kr – 2023-10-18 01:21:18
Read More US Economic News