US Energy Transition – Driving Towards Climate Targets
The United States: A Leader in Renewable Energy
The United States is at the forefront of an expanding wave of solar and wind energy generation. With recent policies and energy innovations, the nation is propelling closer to its 2030 climate target.
The Paris Agreement and National Goals
By joining the Paris Agreement, the United States has committed to several key goals:
By 2030: Reduce U.S. greenhouse gas emissions to 50–52% below 2005 levels
By 2035: Reach 100% carbon pollution-free electricity
By 2050: Achieve a net-zero emissions economy
Accelerating Greenhouse Gas Emission Reduction
Climate Central reports that the United States has been making progress in reducing greenhouse gas emissions. Before the implementation of existing policies, emissions decreased by around 2% annually. However, after the introduction of the 2022 Inflation Reduction Act, the reduction rate accelerated to 4% each year. Despite these efforts, more needs to be done to align with the national targets set for the 2030 objective.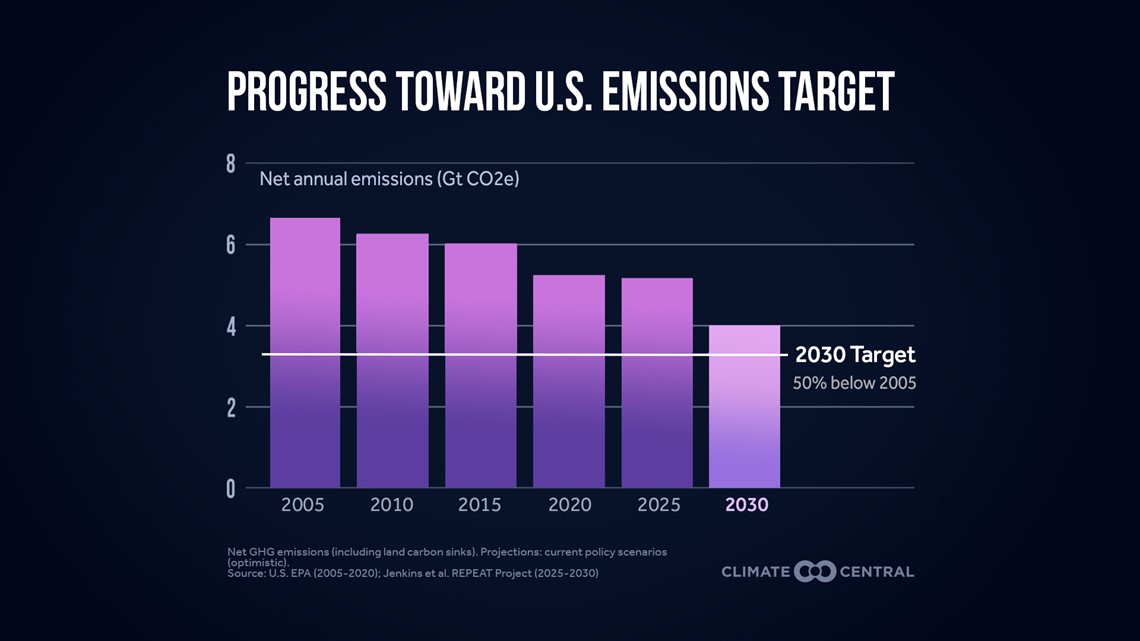 A Promising Future Beyond 2030
Encouragingly, the energy transition will continue past 2030. According to Climate Central, the United States is estimated to potentially achieve a reduction of over 50% below 2005 levels under existing policies by 2035.
Solar and Wind Energy Surge
Driving these goals is the rapid surge in solar and wind energy capacity. Research from Princeton University projects that a majority of states will surpass the 50% milestone in solar and wind energy production by 2035.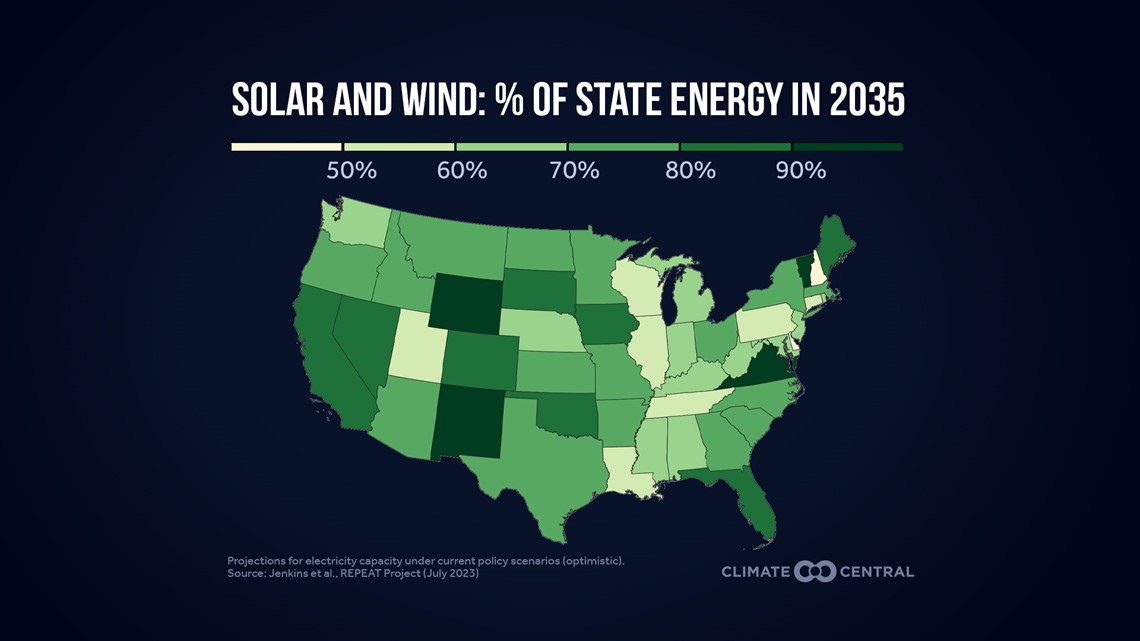 Job Creation and Economic Growth
In addition to assisting national emissions targets, the expansion of solar and wind energy is expected to generate millions of new jobs in the U.S. by 2035. Climate Central highlights that these jobs will primarily be in fields associated with solar energy and electricity transmission.
Watch: US Energy Transition
Read More of this Story at www.wltx.com – 2023-11-09 01:47:00
Read More US Economic News